Hey there, friend! Thanks for flying in :)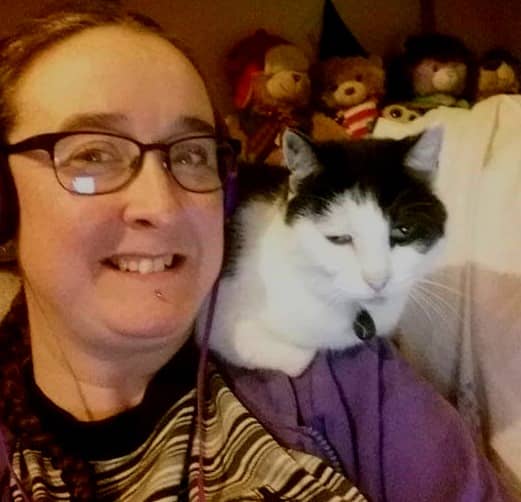 I'm Jasmine, Jaz or JF, and I write Young Adult Fantasy- With a TWIST!
No token romances.
Don't get me wrong; love and relationships are important, BUT it's problem when the romance becomes the focus, above the actual plot. Seriously- life or death situation, ticking clock, dire consequences for the world at large? But first, I have to look my best for Cutie McCuteFace (who I just met yesterday).
Give me some progression, natural chemistry, awkward encounters.
In the real world people have bills, and hidden disabilities and caffeine addictions, all much more important than mooning about over a crush for months- surviving a metaphysical duel to the death definitely comes top of the To Do List.
So, if all that sounds as refreshing to you as an iced mocha latte in the middle of summer, join the Fox Fam for a brew of whatever YOU fancy, once a week in your inbox.
Just fill out the form- can't wait to meet you!
---
Three steps to your free copy of my debut novel "Second Hand":

Fill out the form to join the Fox Fam
Stake out your inbox in an hour for an email, with a button to get your cheeky copy of "The Tale of the Twins"- the legend behind it all
Email me your review-type thoughts on "The Tale of the Twins" within 3 days of your download, and get in on the FREE advanced copy list for "Second Hand"
You'll also get a weekly dose of my Museletter, delivering:
All the T on my authory life
Updates on my upcoming work, including Second Hand and other novels in the Novus Arcamudus
Exclusive extra content
Freebies and Special Offers just for Museletter readers
Pictures of my cats (if you want them)
---
Praise for "The Tale of the Twins":
Bethan Thomason
... I need to know more. Full of intrigue and a promise of drama, magic and family. Very talented writer ...
Angela Jones
I enjoyed reading [The Tale of the Twins]... It reminded me of when I was a girl and my dad used to tell us stories which he made up but we would be sitting by him eagerly listening to what happened next.
Maddie Owen-Hunt
I enjoyed the... tale of the twins.
Connie Owen-Hunt
[The Tale of the Twins] was good it kept me on my toes and the ending was a cliff hanger